Explore the features available in different Hatch levels
Create your own beautiful designs from one of 8 easy but powerful digitizing tools for endless artistic stitch types and effects.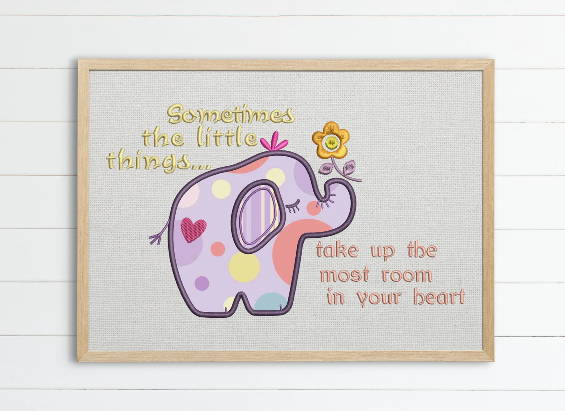 Love appliqué? Create exciting designs from simple to advanced using one of the 4 cover stitches or no cover stitch at all and create your own cover stitch. Easily convert a closed object to appliqué with 1 click. When finished, export to SVG for your cutting machine.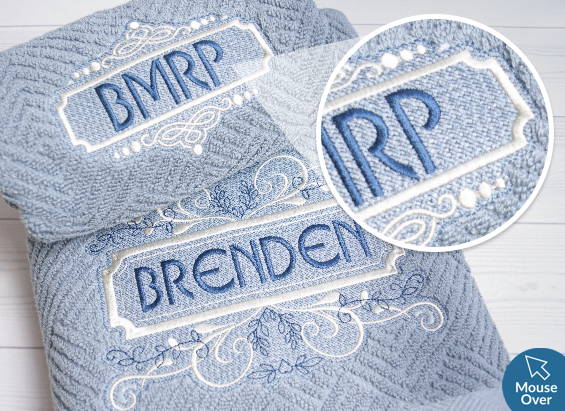 The Laydown Stitch tool lets you generate a light background fill ('Laydown fill') to flatten the nap of textured fabrics like Terry towelling and fur so that subsequent embroidery is not lost in the nap.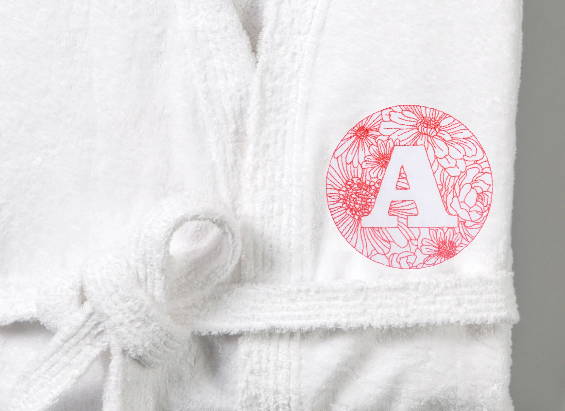 The Keyboard Design Collection tool provides an easy way to map alphabet and other embroidery designs to keyboard characters to enable them to be used with lettering and monogramming tools.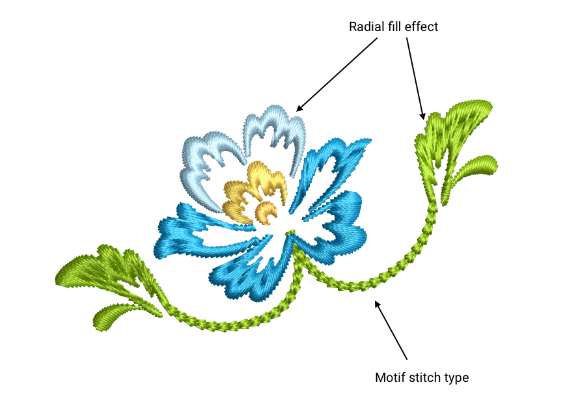 Hatch has many creative stitch effects that can quickly be added to your basic designs to give it that unique one-of-a-kind design.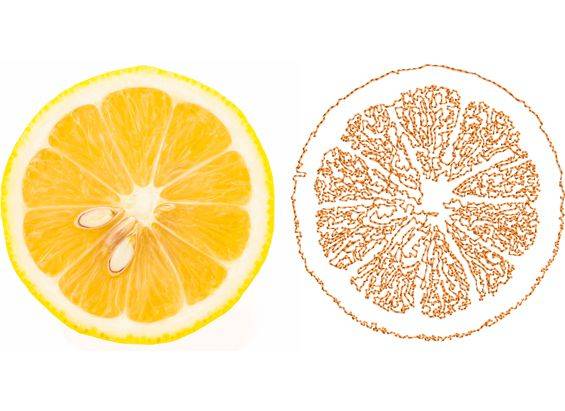 Reef PhotoStitch tool enables you to automatically convert photographs and other images into embroidered designs that have a low stitch count and unique artistic style reminiscent of a coral reef.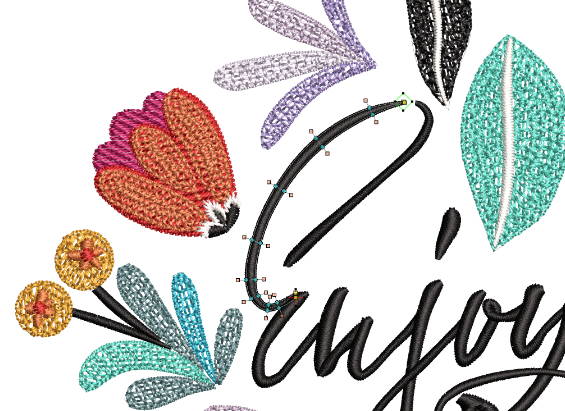 A wide range of powerful, easy-to-use tools to change the shape, size, colors, stitch types, and stitch angles of your embroidery designs. Advanced features like weld, knife, break apart, remove overlaps, color blending, and branching bring even more creative to your designs.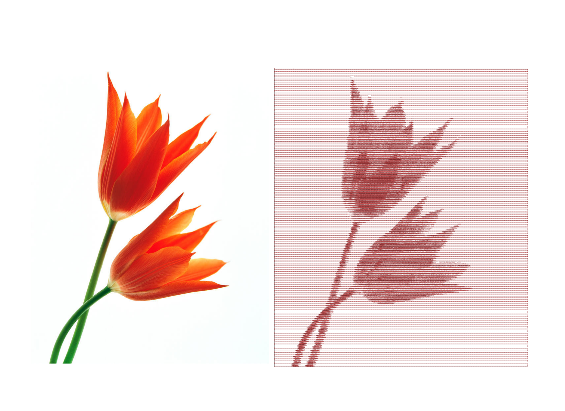 Create a one-color Photo stitch from varying spacing to give you that vintage line printer look.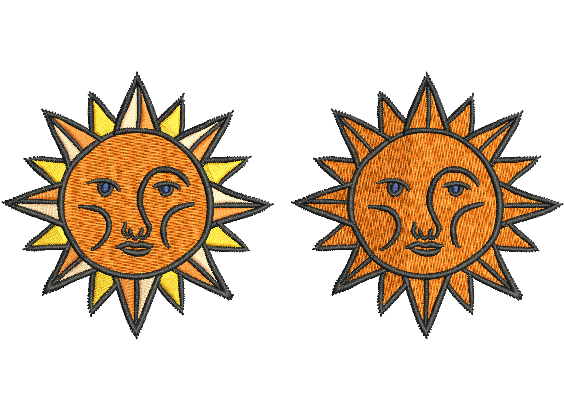 Combine objects with one click. No need to re-digitize to get one combined object.
A NEW method for the Color PhotoStitch that uses improved color processing and allows for more flexibility with color and stitch settings adjustments to enable more success in producing desired or intended results.
Create multiple outlines around existing designs. Use different stitch types. Great for creating bookmarks, key fobs and logos.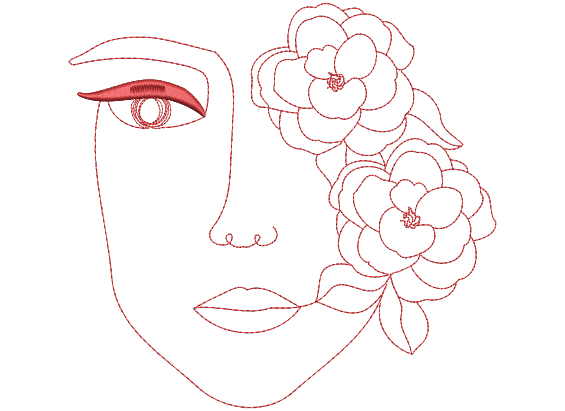 Create a beautiful hand embroidery Redwork look. No need to worry about the sewing order. Hatch will do that for you when creating Redwork embroidery.
Convert your bitmap and vector art to embroidery with one click, then let Hatch choose the best colors, shapes, and sequence. Take the tedium out of digitizing – focus on your creativity!
Set multiple hoops, split the design into sewing fields and output the design to multiple files, each with just 1 click.
Do you have a 2 or 3 multi-position hoop with your machine? Hatch Digitizer and Composer can now split your design to stitch in each hoop section and save it within the same file. Hatch Personalizer and Organizer can separate limited designs within the multiple-position hoopsNo more lining up of registration marks for multi-position hoops!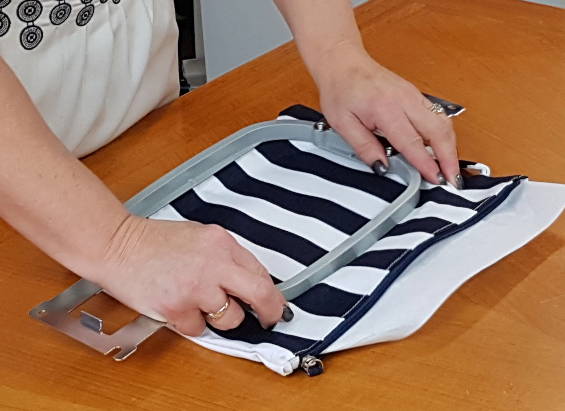 Hatch brings you a new hoop management system making it easier to find your hoops. Just select your machine brand and add your hoops to the list. If your machine or hoop is not already listed, you can create your own!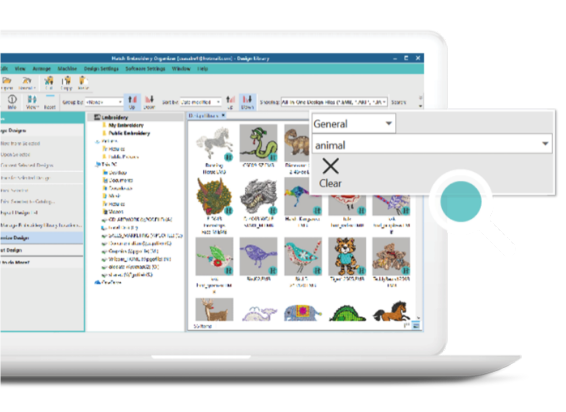 Design Library organizes all your designs. Search, sort and browse embroidery designs throughout your PC.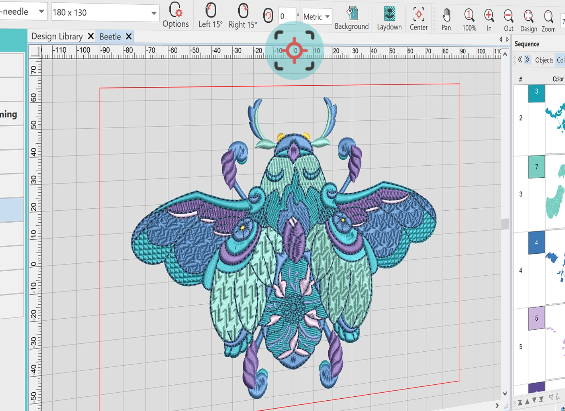 'How do I center my design in the hoop?' Simple – let Hatch 3 do it for you! A single click coordinates your design, your hoop, and your screen to 0,0 to create position-perfect results.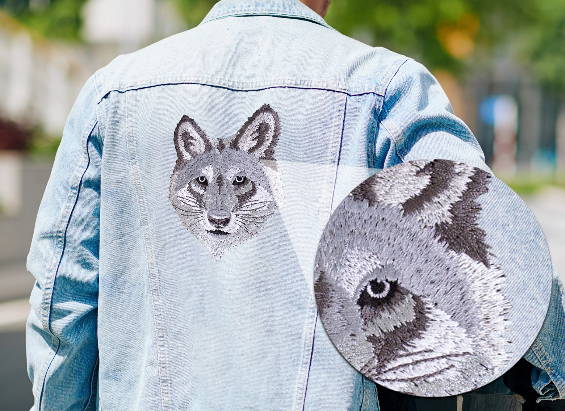 Hand Stitch gives your creation extra warmth and character. A single click converts your modern design and lettering into something relaxed and natural, with that vintage, homemade feel.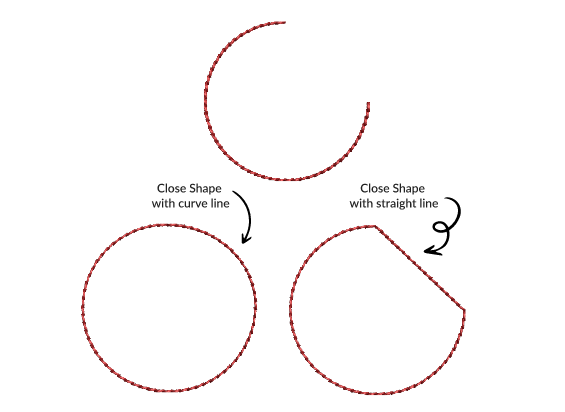 Close open shapes with either a straight or curved line. Never again have to digitize the object over because you forgot to change to the closed shape tool.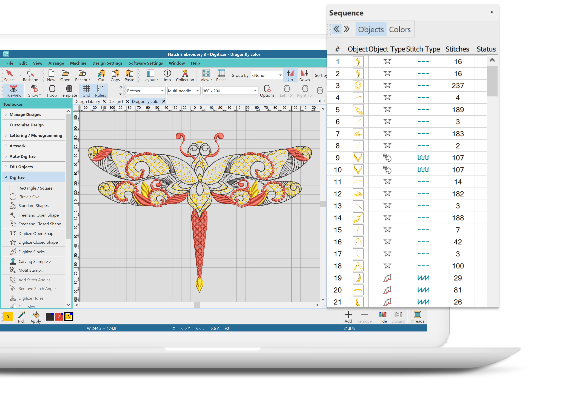 Sequence by individual objects or color blocks. Improved viewing of grouped objects, see which object is in reshape mode, and now both objects and colors are numbered.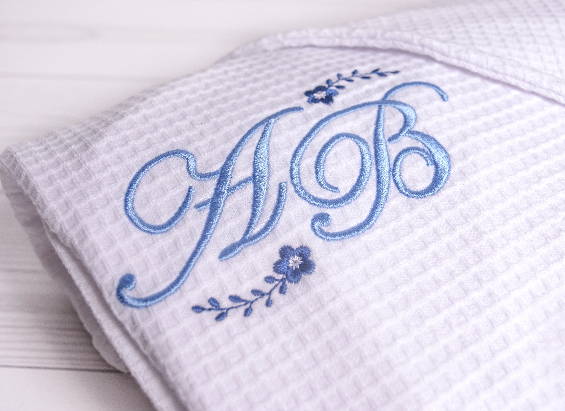 74 beautifully digitized templates are ready to be stitched out, or create your own with the included 236 ornaments and 80 borders. Creating your own style is endless with Hatch!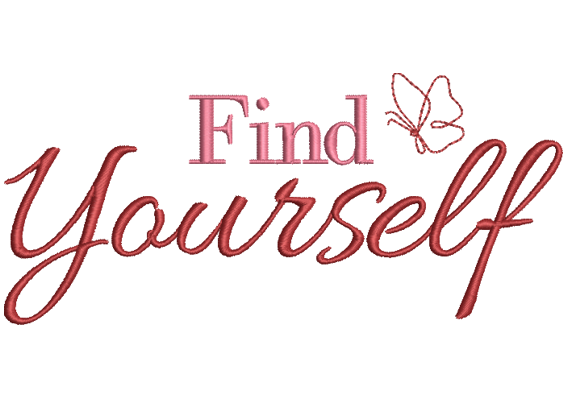 Convert TrueType Fonts or Open Type Fonts from your Windows system into embroidery. Edit lettering if desired.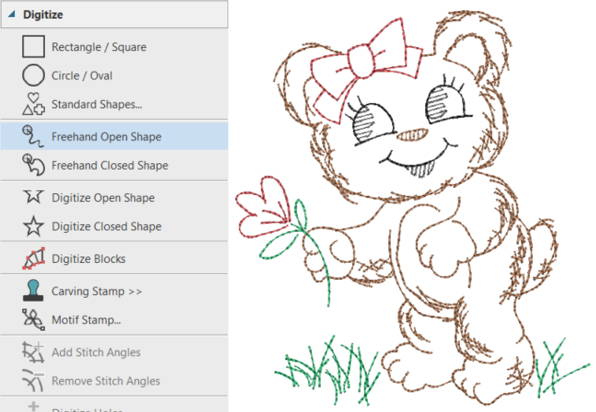 Create artistic effects with the freehand tools. Draw directly on the screen, must like free-motion embroidery work or hand embroidery.
Reshape and edit stitches or angles, cut both filled and outlined objects. Branch or Break-Apart objects and letters plus more in Composer and Digitizer. Edit and reshape lettering objects in Personalizer.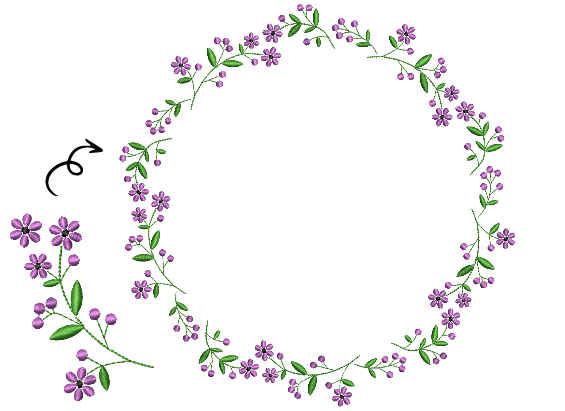 Mirror objects in seconds, create shading with Color Blend, design instant Mandala block effects and so much more.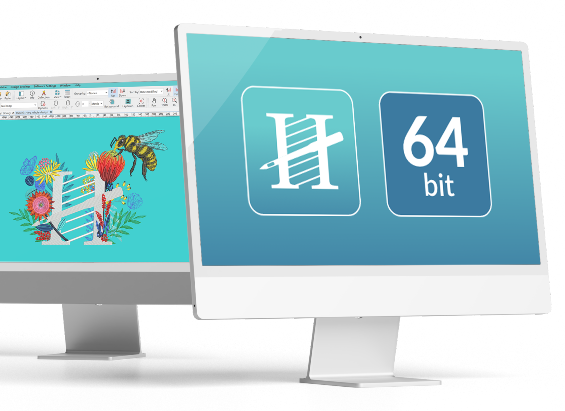 You'll notice a big improvement in speed and performance running Hatch on 64-bit operating systems.
| | |
| --- | --- |
| Icons | Hatch Embroidery Level |
| | Digitizer - fully featured |
| | Composer - fully featured |
| | Composer - limited capabilities |
| | Personalizer - fully featured |
| | Personalizer - limited capabilities |
| | Organizer - fully featured |