Choose your Hatch Embroidery creative level
Get started at any level today, and upgrade as you grow. Simply pay the difference.
All levels include:
Access to Hatch Academy
30-Day Money-Back Guarantee
5-Star Support
All levels include:
Access to Hatch Academy
30-Day Money-Back Guarantee
5-Star Support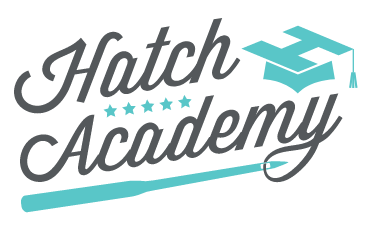 Includes access to over 200 Hatch Embroidery lessons. The fastest and easiest way to learn Digitizing with your new software.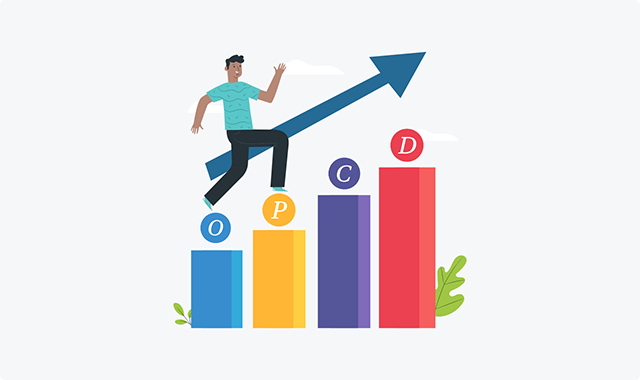 Not sure which level to choose?
Upgrade to the next level at any time and pay only the difference.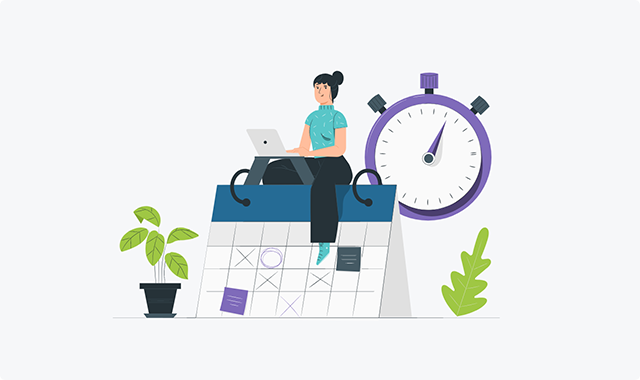 Prefer to pay in installments?
Try Flexpay - the monthly payment plan

Get Hatch Embroidery from as little as US$1.50 a day.
Start your FREE Hatch trial today and see for yourself!
Enjoy 30 days of unlimited Hatch usage
Free video tutorials and training
A thriving Hatch Facebook community
Fast, responsive technical support
No obligation - no credit card required
Hatch Embroidery Pricing Page FAQs
What are the available pricing plans for Hatch Embroidery software?

Hatch Embroidery software can be purchased up-front, or you can choose to purchase either the Hatch Embroidery Composer or Hatch Embroidery Digitizer levels using FlexPay, our monthly, no-interest payment option.

Hatch Embroidery is affordable for both hobby and professional embroiderers.

What features are included in each pricing tier?

Each pricing tier offers a unique set of features. The Organizer plan provides essential tools to get started and manage your designs, Customizer introduces lettering and monogramming to your toolkit, Composer begins your journey of basic auto-digitizing and editing, whilst Digitizer delivers the complete embroidery digitizing experience, designed for both hobby and highly experienced embroiderers.

Is there a free trial available for the software?

Yes, we offer a 30-Day FREE Trial where you can experience all the Hatch Embroidery levels. We believe that there is nothing quite like Hatch Embroidery, and once you experience the trial, there is no going back to your old ways. And don't forget about our world-class customer support!

Can I upgrade my software level at any time?

Absolutely! You have the flexibility to upgrade your Hatch Embroidery software level based on your evolving embroidery needs. Simply sign into your account and you will be presented with your own upgrade options. IMPORTANT FACT: You only pay the upgrade price difference.

Is the software compatible with both Windows and Mac?

What payment methods are accepted for the pricing plans?

We accept various payment methods, including major credit cards and PayPal, to ensure a convenient and secure checkout process. Wilcom International does not store any payment information.

Are there any hidden fees or additional charges in the pricing plans?

No, our pricing is transparent, and there are no hidden fees or extra charges. The pricing you see is what you pay for the selected level. Please note that any applicable taxes may be added at checkout once the system can identify the sales region.

Is technical support included in the pricing plans?

Yes, all pricing plans come with access to our dedicated technical support team. We are here to assist you with any questions or issues you may encounter.

Can I use the software on multiple devices with a single license?

Each license is valid for installation on up to three devices. However, you can only use the software on one device at a time. If you need to use the software simultaneously on multiple devices, additional licenses can be purchased using different email addresses. For bulk license discounting options, please reach out to our team.

Do I need an internet connection to use Hatch Embroidery software?

While an internet connection is required for the initial download and activation, the software itself can be used offline once it's installed on your computer, however, it will need to connect to the internet once per month to check the license.

What is the refund policy for the pricing plans?

We offer a no-questions 30-Day Money-back Guarantee on all pricing plans. If you're not satisfied with the software, you can request a refund within your first 30 days.

Can I share my designs created with Hatch Embroidery software?

Yes, you have full ownership of the designs you create with our software, even during the free trial period. Feel free to share, sell, or use them in any way you like.
Frequently Asked Questions
Does Hatch offer a payment plan?

Yes. It's called FlexPay. You can read more about FlexPay

Is FlexPay available on all Hatch levels?

No. FlexPay is available for Hatch Composer and Hatch Digitizer only.

How much does it cost to upgrade from my existing Hatch software?

When you upgrade Hatch levels you need only pay the difference. Log into your account and select the level you wish to purchase and the price difference will be calculated for you. This unfortunately does not apply if you are updating from a previous version of Hatch (1 or 2).

Can I trial all Hatch levels?

Yes. You will have access to all 4 levels in your 30-day trial.

How do I purchase if I've already had a Hatch trial?

If you've trialed Hatch and love it as much as we do, simply log into your account, select your preferred level, and select 'buy now' to complete your transaction.