Free Hatch Trial
30 days unlimited use of Hatch Embroidery Software.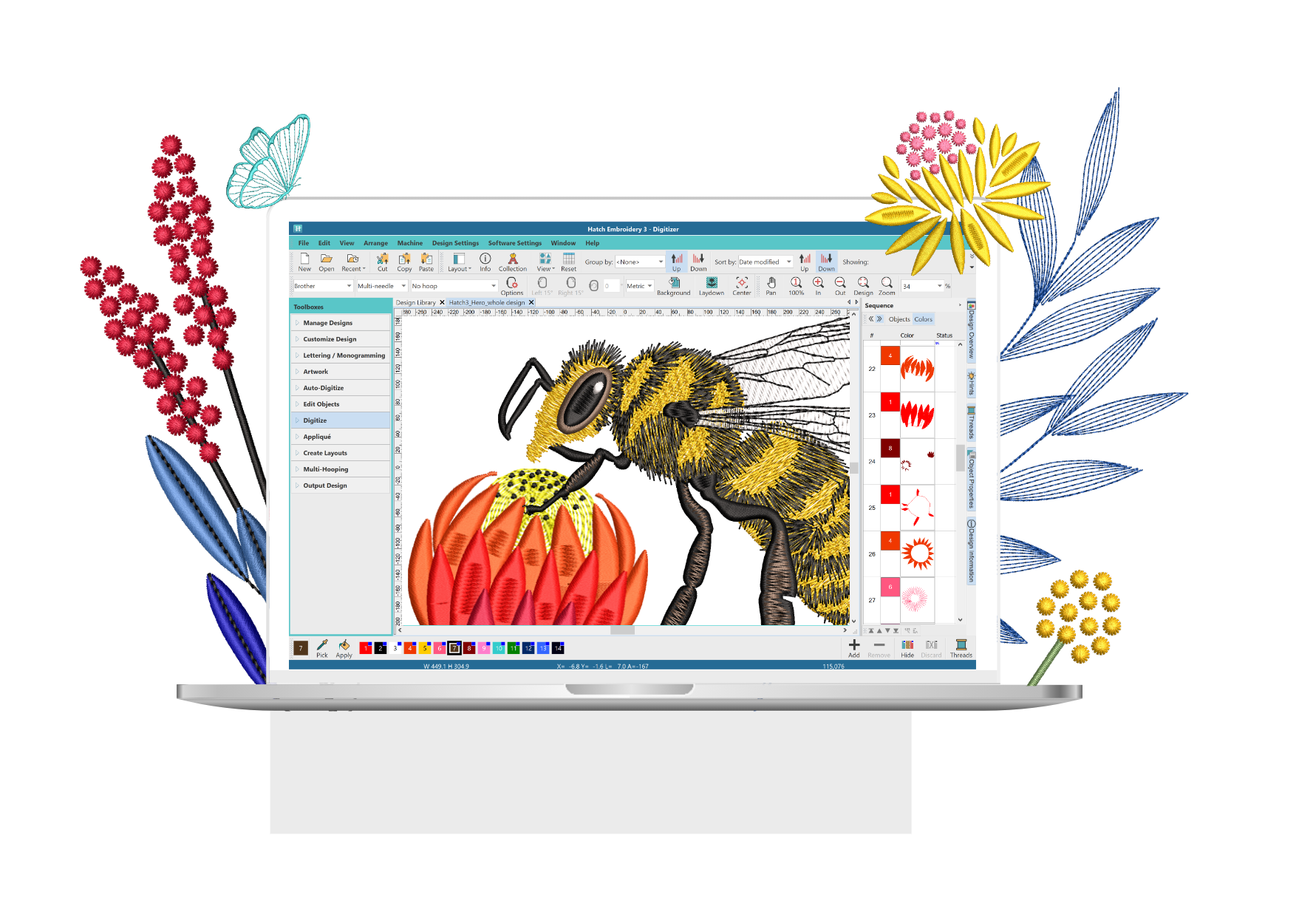 No Credit Card Required
30 Day Money-Back Guarantee
No Dongle Required
Hatch Embroidery Software
Hatch Embroidery is your fully loaded hobby embroidery software packed with automation and creative tools to craft stunning embroidery designs and projects.
Hatch is available in two easy purchase options (pay in full or budget-friendly payment plans), and in four levels tailored to your creative needs.

Try all levels in the 30-days trial
Four levels are available for you to try during your FREE Trial
Hatch Embroidery is available in four levels. Each time you start the software, simply choose the level you want to try. When you are ready to try a different level, close and restart the software again.