Compare the levels of Hatch Embroidery software
Hatch Embroidery comes in four levels

Levels include all tools & features from the levels below plus more

FREE Trial contains all four levels
Compare all four Hatch Embroidery levels
Organizer

View product

Personalizer

View product

Composer

View product

Digitizer

View product

64-bit Operating System

New Home Screen

Organize Files with Design Manager

Find and organize all your embroidery design files with the Manage Library feature

View them right inside the software

View the design information without opening it up

Search by name, size, stitch count, colors, etc.

Make your own catalog of your designs

Over 200 designs included in the software!

Convert to machine formats

It's so easy to get the designs ready for your machine

Export to your machine format. Convert multiple files at one time

Select your machine or enter your own.

Set or create your hoops

Set the start/end needed by your machine

Change Design Color

Easily change colors of your design

Change your thread brand and match your design to it

Optimize your design colors when finished

Enhanced Color matching options

Resize Designs

Quickly resize by 10% up or down

Resize your designs directly on screen

Resize by exact measurements

Adjust density if needed after resizing

Auto Fabric

L

L

Set the fabric you will stitch on and the software will make the necessary adjustments for underlay, pull compensation, and density.

Create your own fabrics

See what stabilizer is recommended for your fabric type

Customize Designs

L

Combine designs

Easier matching thread charts and matching colors

Rotate designs

Recognize Stitches and convert to objects

Adjust stitch spacing (density)

View designs, virtual sewing, information

Stitch player

True view

Multiple viewing options

Design information to preview

View your garment on articles to see how your project will look finished

Setup your own design space

Grid template for sewing out

Select from one of the many machines and hoops included

Add your own machines

Create hoops

US or metric measurements

Rotate hoops

Adjust background colors to work best with your project (and eyes)

Finishing the design

Change your starting and ending position before sending to machine

Select fabric type and allow Hatch to make adjustments to your design

Print preview of your design before stitching or at any time while working on the design

Set up your worksheet with over 30 options to view and print

Print out sewing order and thread colors

Export to most domestic machine formats

Export Cutting Files - Export your applique and/or closed object files as an SVG

Capture Design Image

Show and print hoop templates for accurate placement of design on garment

Center All

Hoop and machine Management System

Change blocks of colors

| | | | | |
| --- | --- | --- | --- | --- |
| Easily select blocks of color and change the threads or the color | | | | |

Multi-position hoop

L

L

Create/Add lettering

Create your own lettering

Add lettering to existing designs

Up to 108 professionally digitized pre-loaded fonts

Unlimited fonts using TrueType & OpenType Fonts

Add New Keyboard Design Collection lettering

Create Monograms

Create your own unqiue monogram using one of the 85+ pre-set templates.

View and Click!...Just change the letters, color and size desired; you will be ready to stitch!

Reshape the lettering text to create "creative text"

Customize the templates with 385 Ornaments, and 79 Borders

New ready to use Monogram templates (16)

New Hints docker

Laydown Stitch

L

Keyboard Design Collection

L

L

Auto-Digitizing (7 methods)

Automatically put stitches to your simple and clean artwork

Select from instantly creating stitches or interactive

Select from 5 click -n- stitch to give you even more control

Prepare and edit your artwork

Open your artwork from right inside the Design Library or from the Artwork Toolbox

Select the method you want to match colors for Auto-Digitizing

Multi-hooping

Easy 1-click to set multiple hoops

1 click to split the design into sewing fields that will match your selected hoop

1-click to output the design to multiple files in your machine format

View hoopings before you finish

Place your own hoops if desired

Edit design objects

Reshape objects

Add or remove stitch angles

Branch objects to prevent unwanted jumps

Cut filled and outline design objects apart with the knife tool

Break apart combined objects and lettering

Remove overlaps when objects have several layers of stitches

Define your work area and layout your design block quickly

Apply closest join to mininize jump stitches

Edit individual stitches of stitch files

Knife tool cuts outline and filled objects

Layout Tools

Endless ways at your fingertips to help easily layout your design

Define your work area and layout your design block quickly

5 easy ways to mirror objects or the entire design

Create an entire circle with one object giving an instant mandala block effect

Basiting Stitch Markers and Graphic Markers

Sequence Tools

Change the sewing order of individual objects

Easily sort colors

View by objects or colors

Enhanced Sequence by selected objects

Creative tools

Gradient Fill

Create your own shading with Color Blend

Intergrates with CorelDRAW® 2020, 2021

CorelDRAW® GEM add-on

Vector file support

Reef PhotoStitch

Hand-Stitch Effect

Close Shape

Manual Digitizing (10 methods)

Select from 10 digitizing tools for manually creating your own designs

13 fill and 10 outline stitch types that can be edited to become an endless number of stitches types

Quick digitizing shapes (80)

Create Outlines and Offsets

Create an outline or multiple offsets with object shapes

Select the type of corners

Select to include holes or not (This is priceless for making those Key Fobs)

Carving Stamp

Motif Stamp

Color PhotoStitch

| | | | | |
| --- | --- | --- | --- | --- |
| Color PhotoStitch will instantly create stitched images from your photos | | | | |

Photo Flash

| | | | | |
| --- | --- | --- | --- | --- |
| Photo Flash gives you 2 color instant embroidery | | | | |

Redwork

| | | | | |
| --- | --- | --- | --- | --- |
| Create Redwork designs with multiple types of outlines | | | | |

Weld

| | | | | |
| --- | --- | --- | --- | --- |
| Combine objects into one object | | | | |

Create Applique' – Auto

| | | | | |
| --- | --- | --- | --- | --- |
| 1-click to convert closed objects to an Applique' | | | | |

Digitize Applique'

Manually Digitize appliques

Set up preferences of how you want it to stitch

Optimize applique for best sewing order

Select from one color or color stops with applique

Convert vectors to Applique'

Advanced Editing

Backtrack and Repeat

Digitize holes

Filled holes

Remove holes

Create and edit Motifs

Create and edit borders

Edit Embossed designs

Creative Stitches and Effects

Create and edit Motifs

Stipple Run, Backstitch, and Stemstitch

Cross-stitch

Blanket stitch

3-D wrap

Radial Fill

Florentine

Elastic Embossed Fills can to turn with the shape of the object

Combine two motifs in a single object with Alternating Motifs

Set up quilt blocks with Ambirance quilting stitches

Create Trapunto outlines

Automatically add 9 basic and creative buttonholes (that you can actually cut!)

new 3D foam font

Cross-stitch GEM - add on
L = Limited functionality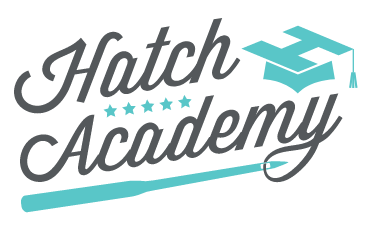 Includes access to over 200 Hatch Embroidery lessons. The fastest and easiest way to learn Digitizing with your new software.
Start your FREE Hatch trial today and see for yourself!
30-day fully functional trial - all features included
Get trained on embroidery basics with free step-by-step tutorials
Learn digitizing with Hatch and let your creativity flourish!