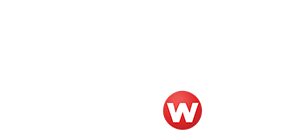 Wilcom's EmbroideryStudio is used by over 85% of commercial embroiderers, and here is why…
EmbroideryStudio Designing was built for success, to offer the very best creativity tools,
along with a focus on productivity and efficiency to maximize your business profits.
Wilcom's 6 pillars of embroidery business success:
📈 Profitability
🚀 Efficiency
💻 Operations
🧵 Simplicity
📊 Scalability
👩‍💻 Support
Hatch Embroidery Digitizer customers can save up to 50%
EmbroideryStudio Designing is the key to increased profitability in your embroidery business. It streamlines design processes, saving you time and labor costs. With design management tools and accurate stitch estimations, you can manage resources effectively and maintain healthy profit margins. Simple and fast production approval attracts new clients and encourages repeat business. By simplifying operations and optimizing your workflow, EmbroideryStudio is an essential tool for achieving greater profitability.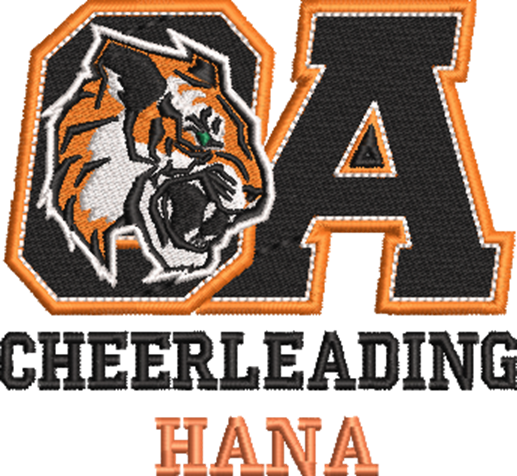 Team Names

Create and manage personalized designs with individual names or text for team uniforms, workwear, or other items that require personalized labeling.

Streamline the process of adding different names to a design without having to create separate design files for each individual name.

Open a design and import a list of names.

EmbroideryStudio will automatically create production-ready files eliminating manual work and potential costly spelling mistakes.
Lettering

Includes an extensive library of over 225 professionally created fonts.

Digitize and create custom ESA fonts.

Create customer-specific fonts and use keyboard lettering for faster turnaround on repeat orders.

Font editing tools to adjust spacing, kerning, and baseline positioning, and save for future use.

Advanced monogramming tools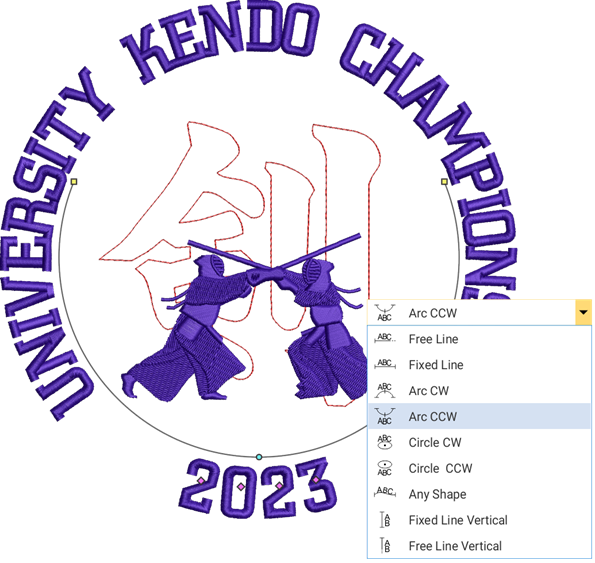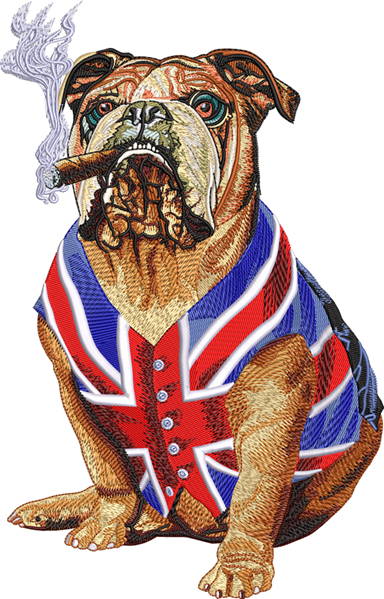 Printable Embroidery

Capture Virtual Decoration Bitmap tool

Export simulated embroidery effect

Designed for DTG and DTF printing

Super fast and significantly cheaper than traditional embroidery

Almost indistinguishable from real embroidery
Customize & Save Styles

Create and save your custom settings

Applies to stitch effects, fills, outlines, and other design elements

Improves consistency for repeat customers

Re-use custom styles for future projects

Develop a signature look for each customer
Efficiency is the cornerstone of your successful embroidery business, optimizing resources, reducing production cycles, and increasing your productivity. Streamlining processes not only cuts costs but also enhances customer satisfaction, ensuring smooth operations and promoting competitiveness. The efficiency made possible using EmbroideryStudio empowers your business to handle larger order volumes, ultimately driving greater profitability.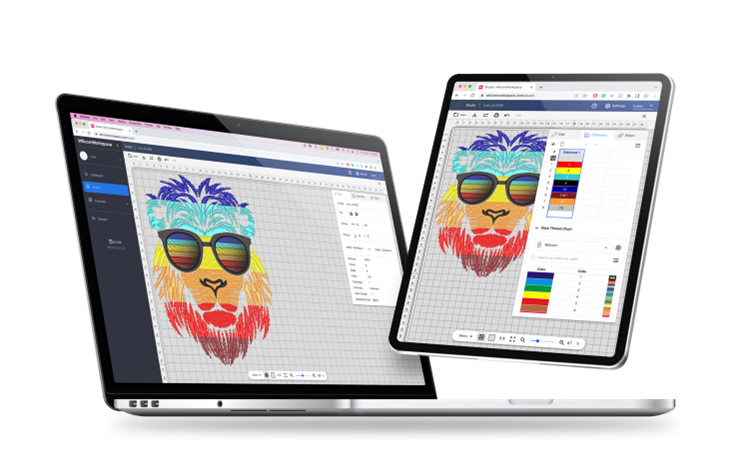 Improved Productivity

Optimized to boost your digitizing and design editing efficiency

Customize the interface to match your workflow

Set up templates for fast initiation of repeat orders

Seamless link to WilcomWorkspace apps

Compatible with barcode-ready EmbroideryConnect (Wireless design transfer)

Manage multiple designs at once on your design screen
Superior Control

Superior control of stitch parameters, underlay, connector settings, and more.

Advanced underlay control for improved design quality

Precision object and stitch connector settings reduce trims

Reduced machine downtime

Stitch shortening to reduce thread breaks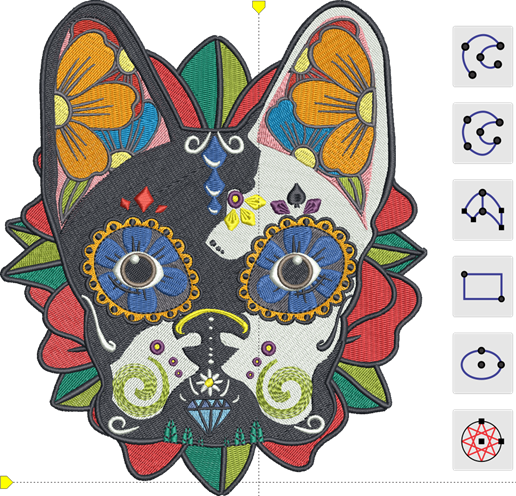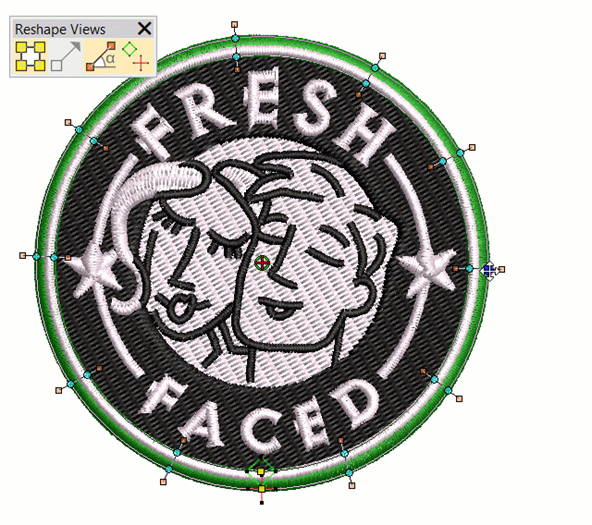 Manual Digitizing

Includes 16 powerful commercial digitizing tools

Precision point editing to control stitch shape and direction

Choose from over 40 stitch types to achieve the perfect result

Adjust stitch length and density for the desired appearance and texture
Customize & Edit

Re-color designs with just a click using the colorways tool

Adjust stitch spacing for different thread weights

Navigate designs with the stitch list

The color/object docker increases the efficiency

Precision offset creation, reverse curves, and size consistency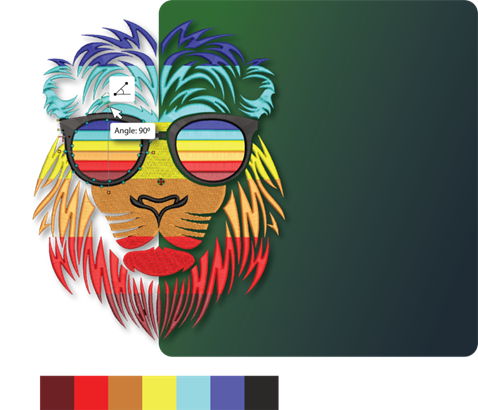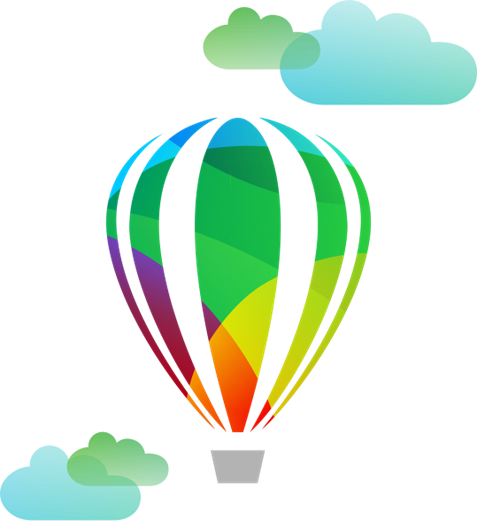 CorelDRAW® Graphics Suite 2023

EmbroideryStudio Digital Edition Designing includes CorelDRAW® Graphics Suite 2023

Fully integrated graphic design and digitizing solution

Streamlines your entire design and embroidery process

Save embroidery designs as vector files

Virtual decoration bitmap output
EmbroideryStudio offers a comprehensive suite of review and visualization tools, allowing you to guarantee top-notch output even before the first stitch is made. Our software prioritizes speed and efficiency in design execution, offering various output formats and the convenience of sending designs to your machine with a single click through Wilcom's Connection Manager. To further enhance efficiency, our customizable Production Worksheets provide precise instructions for machine operators and embroiderers, ensuring accurate and streamlined stitching. Plus, EmbroideryStudio stands out as the industry's universal software solution, seamlessly compatible with all major machine file formats, making it your go-to choice for embroidery success.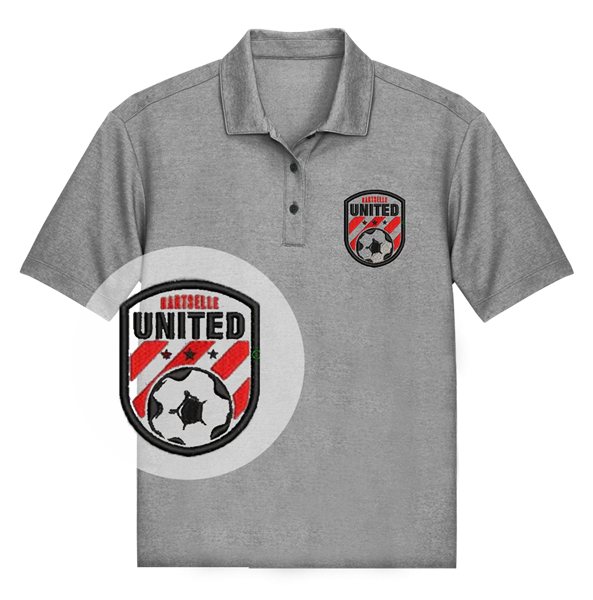 Quality Assurance

TrueView provides an accurate on-screen representation

Multiple light source options for added realism

High-res output up to 3000 DPI for large poster printing

Stitch simulation improves sequencing showing stitch-by-stitch progress

Identify potential machine stitching problems before the production stage

Customers can visually approve designs prior to stitching
Fast & Efficient Outputs

Export to over 40 file formats

Send designs directly to your machine in a single click

Create multi-decoration files such as SVG, CSV, multi-cutter, and blink-cutter formats

Engage or disengage needles or borers, insert stops, trims, and tie-offs.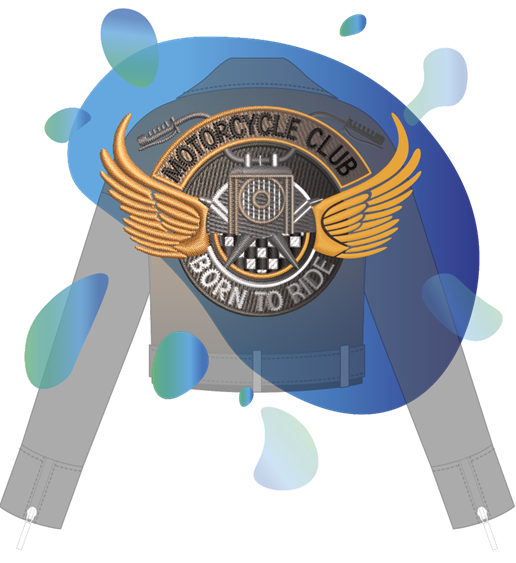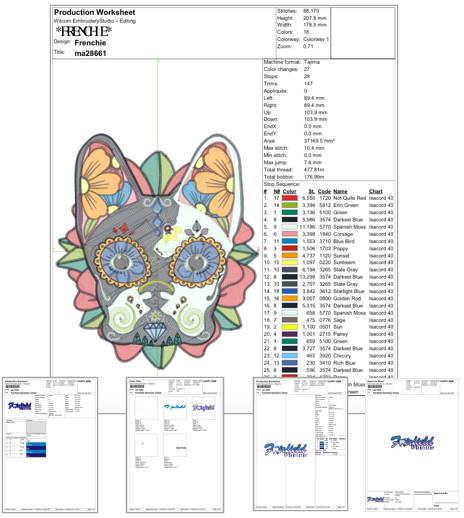 Production Worksheets

Create Production Worksheets, Production summaries, Color Film, and Approval sheets

Customize worksheets with your own branding

Includes all important job information

Clear previews reduce machine operator errors

Step-by-step sequencing reduces production mistakes

Thread color and brands are clearly labeled for accuracy

Fabric and hoop information are clearly indicated
Commercial Machine Support

EmbroideryStudio is the industry's universal solution

Works seamlessly with all major machine brands

Full single and multi-needle support

Supports over 60 file formats including intelligent file formats

New Coloreel CSE support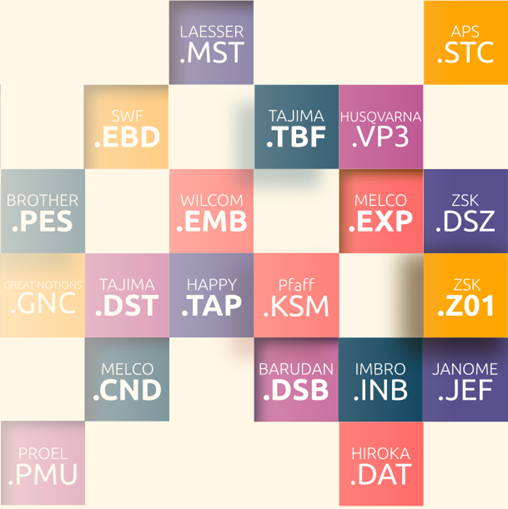 EmbroideryStudio Digital Edition offers flexibility with its diverse licensing and payment options, including upfront ownership and monthly subscription plans, along with four distinct levels tailored to your business requirements. The convenience of dongle-free access allows you to use the software seamlessly across various devices and locations. Keeping your software up to date or upgrading to a different level is a breeze, as you can effortlessly manage the entire process directly from within the application.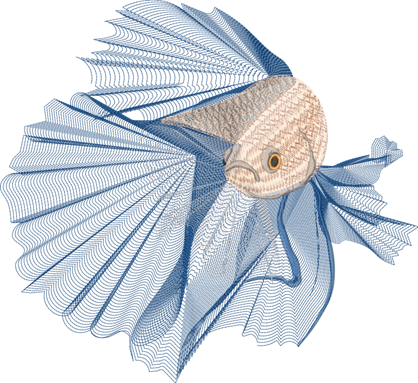 Choosing The Right Plan

Choose from 4 different software levels to suit your needs

Add additional licenses as your business grows

Buy and own the software with the One-time prepay option

Monthly subscriptions ensure that you are always using the latest version
Dongle Free Licensing

Digital online license

Work freely from multiple locations

No longer risk losing or damaging an expensive dongle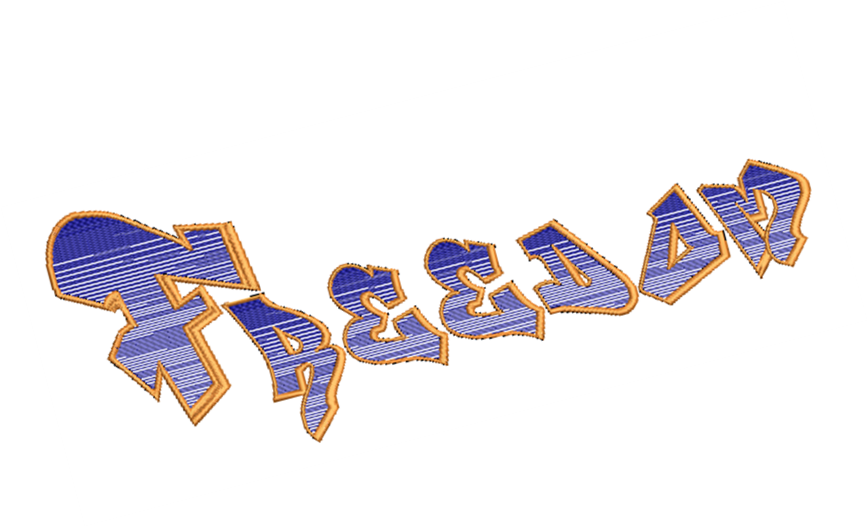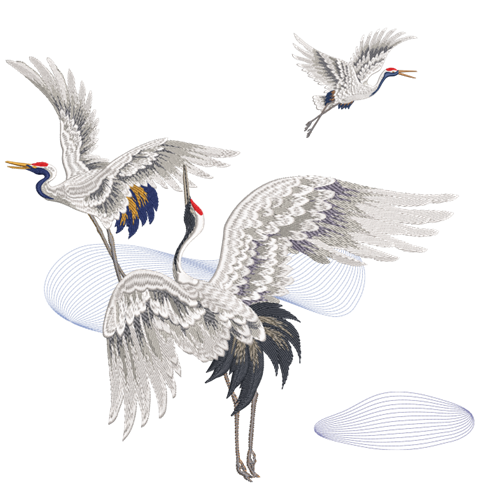 Easy Updates & Upgrades

Subscription users receive new software updates for free

Always access the latest new tools and features

Updates enhance software performance and improve efficiency

Upgrade to higher levels and add additional features in real-time
EmbroideryStudio stands as the world's preferred embroidery software, trusted by a global community of hundreds of thousands of users. Opting for EmbroideryStudio opens doors to a vibrant network of fellow embroiderers, an abundance of tutorials, and a treasure trove of user-generated content that proves invaluable for troubleshooting, honing your skills, and sparking fresh design ideas. To further tailor the software to your specific embroidery needs, Wilcom offers a range of add-on modules available for separate purchase. Additionally, our cutting-edge wireless networking hardware, EmbroideryConnect, simplifies design transfer from your computer to your embroidery machine, making your embroidery process even more efficient.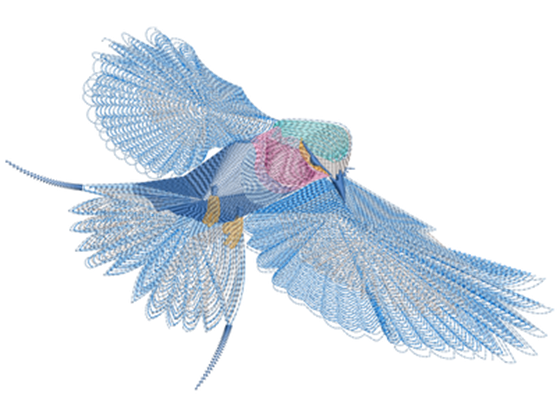 Enhance & Expand

There are paid add-on Elements available for EmbroideryStudio

Add new features as your business requires

Invest in only the tools you really need
Global Software

Choosing EmbroideryStudio means you are joining a global community

Over 100k+ users worldwide

A community that shares its wealth of knowledge, resources, and expertise

Wilcom developed the global standard EMB file format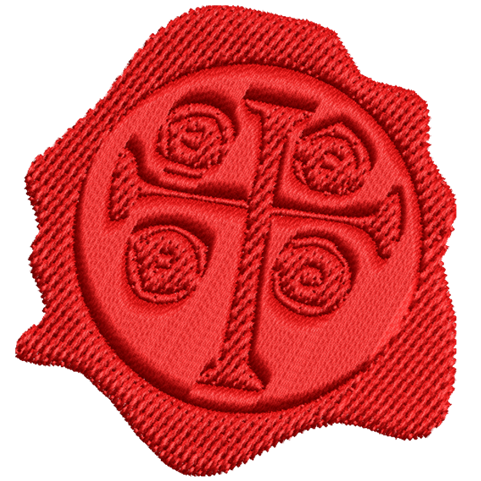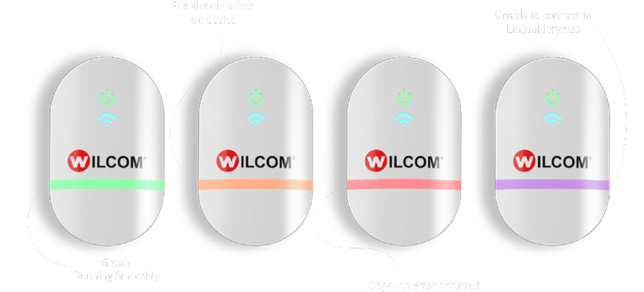 EmbroideryConnect

Wirelessly connect to an embroidery machine using WiFi

Ensure that the correct design file is loaded every time

Once set up, simply plug 'and play into any embroidery machine

Files remain encrypted during the transfer

Files automatically delete when the device is removed from the machine

Barcode scanner compatibility
At Wilcom, we prioritize your success by offering comprehensive training packages and robust onboarding support, ensuring that our customers possess the knowledge and skills necessary to excel. Our dedicated support team is ready to assist you whenever needed. With our extensive network of skilled and trained resellers spanning the globe, you can access expert guidance and assistance regardless of your location. Furthermore, our worldwide network of authorized training partners guarantees that your teams stay current with the latest skills and capabilities, empowering you to achieve your goals effectively.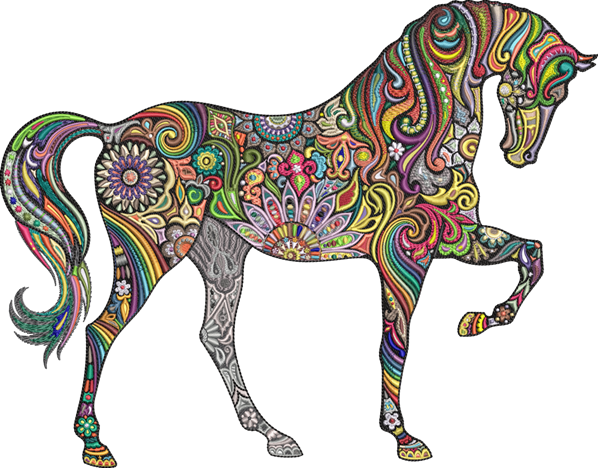 Training and Support

Our dedicated support team is eager to assist with any queries online

An abundance of quality online resources including videos, FAQs, and a detailed online user guide

Regular software updates and patches to improve performance or add new features

Access to structured training training programs by certified trainers.
Hatch Embroidery Digitizer customers can save up to 50%
Find out more about EmbroideryStudio Designing today!
Visit our commercial website wilcom.com, and see what it is all about